The Kawasaki electric scooter is now available in Poland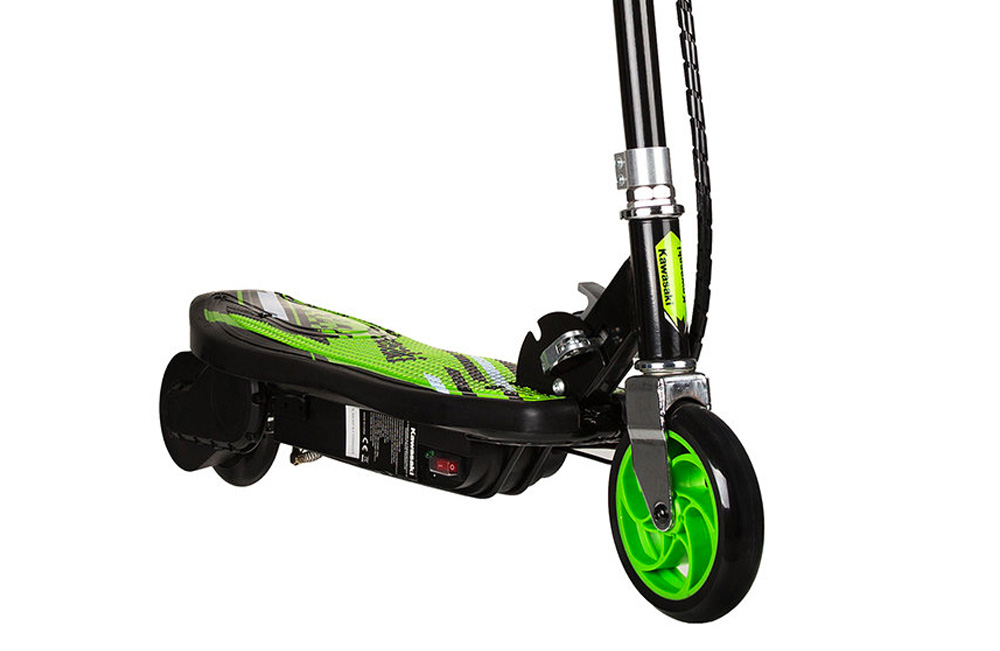 Being the exclusive distributor of Kawasaki equipment, 4CV is introducing a new vehicle in the category of urban personal transport equipment to the Polish market in order to meet the growing popularity of alternative means of public transport.
This time it is the KX-FSKID5.5 electric scooter.
– equipment designed specifically for children and adolescents or people whose weight does not exceed 70 kilograms.
The Kawasaki KX-FSKID5.5 electric scooter is an ideal option for every active and modern teenager as well as a perfect gift for a child. What distinguishes the KX-FSKID5.5 model from other similar devices? It's solid yet compact design above all. A non-slip and wide base provides good grip and enables to quickly learn how to ride the scooter, while a convenient, solidly embedded in the guides and adjustable handlebar makes it easy to control the equipment. In addition, the vehicle easily overcomes even 10-degree slopes, not only providing its users with a little adrenaline, but also the maximum of fun. The KX-FSKID5.5 model is equipped with wheels with a diameter of 140mm (front) and 145mm (rear), 4500mAh battery and 120W engine as well as a classic manual brake on the rear wheel. The maximum vehicle speed specially adapted to younger users is 12 km/h, while the maximum distance that can be covered on a fully charged battery is 10 km. A built-in LED indicates the need to charge the battery. The device weighs 11.5 kilograms and folds very easily, thanks to which it is easy to move or prepare for transport. The price of the Kawasaki electric scooter is PLN 799. http://bmobile.pl/product-pol-11380-Kawasaki-Hulajnoga-Elektryczna-KX-FSKID5-5.html
The offer of 4cv Mobile, the exclusive Polish distributor of Kawasaki electric vehicles, is complemented with brand protectors and various accessories of this company, including helmets, knee pads or special covers. 
http://4cv.sklep.pl/pol_m_Sport-3314.html