The 21st century is the age of mobile telephony. Just then, at the beginning of the century, the management of 4cv noticed their chance and entered the market as a company providing sales services as well as warranty and post-warranty service for smartphones and their accessories.
For over a dozen years, 4cv has provided professional consultancy and support services in cooperation with leading companies in the GSM segment, mainly with Samsung, Huawei, Nokia, Sony, LG, Microsoft and HTC brands.
In addition to the aforementioned companies, being the exclusive distributor and importer of Kawasaki electronic equipment in Poland, 4cv offers electric vehicles, skateboards, bicycles, scooters, and surfboards of this renowned brand. This offer is complemented with accessories such as helmets or protectors also by the Japanese manufacturer.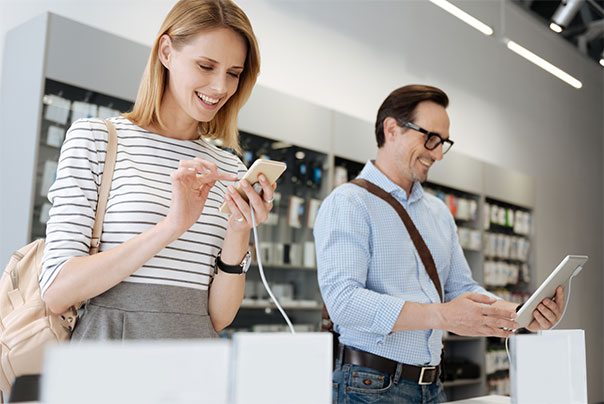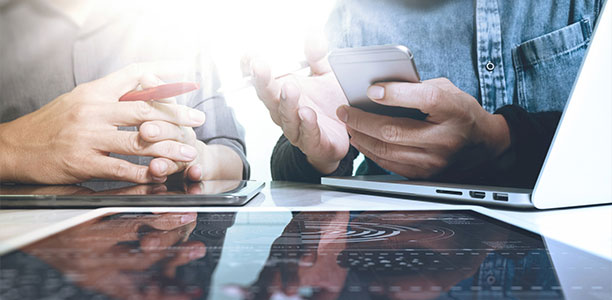 4cv is also the leader of the Polish market of navigation and video recorders. In addition to selling equipment from well-known companies, we introduced our own two brands in 2014: SmartGPS and Rider.
4cv means experience, ability to react quickly and leading on the Polish consumer electronics market. Thanks to this, the brand has gained the trust of many clients, including those who make virtual purchases on 4cv.sklep.pl, bmobile.pl, nokiasklep.pl and htconline.pl as well as in stationary stores in Warsaw. Appreciated for quality and reliability, 4cv is also a service centre of the Samsung brand.
Thanks to the extensive experience and credibility built over the years, 4cv effectively supports foreign brands in entering the Polish market.
We are a Polish company with Polish capital. We have been operating on the domestic market for years, knowing its specificity and being able to adapt quickly and flexibly to changing needs. We take care to provide the highest quality services and include the best quality products in our offer. We prove it by our well-known and renowned SmartGPS and Rider brands, being absolute market leaders in their class, or Kawasaki – a renowned brand of premium products.
4cv is:
EXPERIENCE – our experience is confirmed not only by many years of presence on the Polish market, but also by cooperation with well-known manufacturers of electronic equipment and the largest business partners in the industry
LEADER ON THE VIDEO RECORDER AND NAVIGATION MARKET – Polish capital and knowledge of the local business reality allowed us to build a competitive advantage
FAST RESPONSE SKILL – products and services offered to business clients are always adapted to their needs and expectations in the shortest possible time thanks to the simple and decisive organisation structure
2000 – launching 4cv operations on the GSM market in Poland
February 2001 – the first sales point and service of the Nokia store
2003 – 2008 – authorised points of the leading GSM brands, Samsung, Motorola, Sony Ericsson, Sagem, Siemens
2008 – 4cv becomes the operator of Nokia, Microsoft and HTC online stores: nokiaskleponline.pl
2011 -2014 – development of the business department (B2B)
2014 – launching our own brands on the market: SmartGPS and Rider
2015 – 4cv becomes the leader of Polish navigation with a 25% market share in this segment, signing a service agreement with Samsung
March 2016 – opening of the Samsung Service Centre at Postępu Street in Warsaw
December 2016 – 4cv becomes the sole distributor of Kawasaki electric vehicles in Poland, introducing Kawasaki skateboards to the Polish market
April 2017 – introduction of Kawasaki surfboards to the Polish market
September 2017 – introduction of Kawasaki electric bicycles and balance scooters to the Polish market by 4cv.
January 2017 – new website